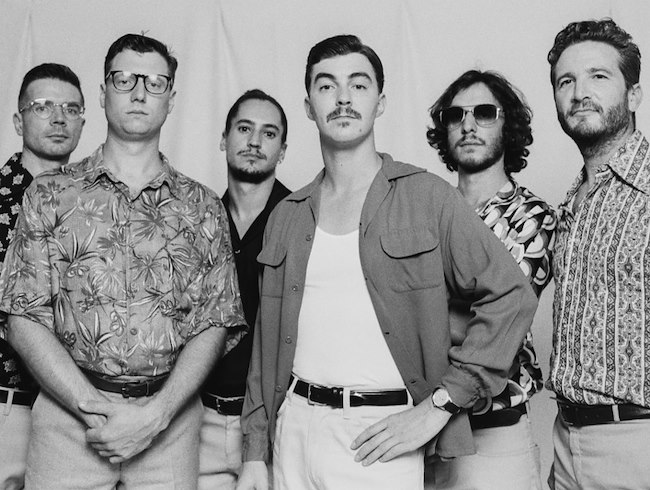 Alexis Evans - Thursday, March 30, 2023 - 8:30pm
Photography : ©Charles Schneider
Musical style : Soul/Rythm&Blues
Alexis Evans, a timeless songwriter based in Bordeaux, found a love for music and learned to play the guitar from his father, an English musician. His inspirations range from Marvin Gaye and Sam Cooke to David Bowie. At the age of 17, he debuted his first project "Jumpin' to the Westside", with which he received the "Cognac Blues Passion" award.
He flew to the "International Blues Challenge" in Memphis, Tennessee, where he impressed the American public, while still a teenager. Evans made a name for himself on the scene as "soul's golden boy" starting with his debut album, released in 2015, and solidified his reputation with his second LP "I've Come a Long Way," released in 2019 by Record Kicks. Rolling Stone France described it as "Soul Album of the Year," while Blues & Soul Magazine and BBC 6 defined it as "One of the most exciting additions to the international soul scene." After the release of this last album, Alexis toured extensively in France and Europe, only stopped in 2020 by the Pandemic. Thanks to this forced break, Alexis started writing the new album, and is now ready to present the fruit of his hard work: "Yours Truly".
Alexis Evans (Guitar & vocals), Robin Magord (Keyboard), Alexandre Galinié (Saxophone), Maxime Lescure (Trumpet), Grégoire (Bass), Bo (Drums)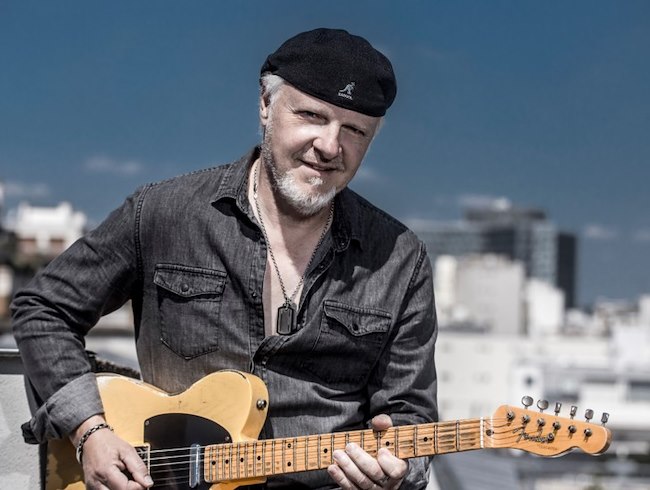 FRED CHAPELLIER - Saturday, April 1, 2023 - 8:30pm
Photography : ©Philip Ducap
Musical style : Blues-Rock
"Those who revere contemporary electric blues-rock know it well: when you take a look at the guitar heroes of France, Fred Chapellier is one of the most finely-tuned players in the genre." L'Alsace.
If he has been Jacques Dutronc's regular guitarist and accomplice for many years (on stage notably with Les Vieilles Canailles or more recently Dutronc & Dutronc), bluesman Fred Chapellier also pursues a rich solo career as a guitarist and singer. His twelfth album "Straight To The Point" was released in February 2022 by Dixiefrog. Fred Chapellier wanted to go "straight to the point" when he created this album, which was recorded in the midst of a year-long period of uncertainty due to Covid. "Straight To The Point' is a pure gem, a subtle, racy and effective blend of blues, soul and R&B. There is no doubt that in the game of comparisons, the name of Robert Cray would come up more than once to define an Anglo-Saxon resemblance. We've had worse!
Fred Chapellier (Vocals & Lead Guitar), Patrick Baldran (2nd Guitar), Jérémie Tepper (2nd Guitar), Christophe Garreau (Bass), Guillaume Destarac (Drums)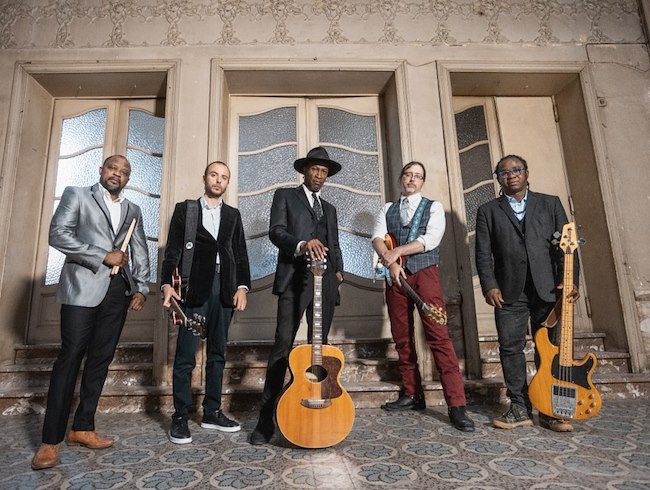 Bai Kamara Jr & The Voodoo Sniffers - Thursday, April 6, 2023 - 8:30pm
Photography : ©Björn Comhaire
Musical style : Afro Blues
Three years after the international success of his first blues album Salone released on the German label Moosicus / MIG Music, Bai Kamara Jr is back with Traveling Medicine Man, his new opus sprinkled with Afro-blues compositions delivered in his own unique style. In a descriptive, provocative and sometimes suggestive way, the stories of love, life and political convictions are meticulously explored by the storyteller.
A warm, funky voice, but equally sober and intimate. Bai Kamara Jr.'s music is a blend of Afro-blues, roots with soul and jazz influences.
Since the release of Salone in 2020, Bai Kamara Jr. has received excellent reviews from the international press. The album was nominated for a Blues Blast Music Award in the Acoustic Blues Album of the Year category. It was the only non-American nominee in all categories. For the making of Traveling Medicine Man (out March 3, 2023), Bai brought his band The Voodoo Sniffers into the studio ; these exceptional musicians contributed to Bai's unique and ever-evolving style. With percussion at the heart of the arrangements, this rootsy blues is spiced with an Afro vibe that will make you want to get up and dance !
Bai Kamara Jr (lead vocals, guitar), Tom Beardslee (electric guitar, backing vocals), Julien Tassin (electric guitar, backing vocals), Désiré Somé (bass, backing vocals), Boris Tchango (drums & percussion, backing vocals)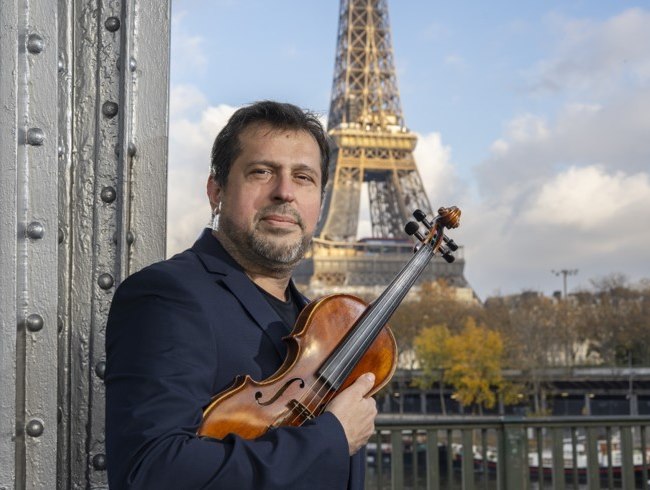 Costel Nitescu Quartet - Thursday, April 13, 2023 - 8:30pm
Photography : ©Julien Patry
Musical style : Jazz manouche
A brilliant improviser with a formidable sense of swing, Costel Nitescu is today one of the most talented Gypsy jazz violinists. It is difficult not to come across him on the biggest stages where he tirelessly walks his bow, whether with Tchavolo Schmitt, or alongside Mandino Reinhardt, Angelo Debarre, Marcel Loeffler or Stochelo Rosenberg.
Costel also took part in the recording of the soundtrack of the film "DJANGO", a consecration for this violinist of Romanian origin, with a classical training, who learned jazz in a self-taught way when he arrived in France over 20 years ago. Alongside him: Hugo Guezbar on guitar, a true phenomenon of the new jazz scene, Hugo impresses with his fine playing and musical maturity at only 23 years old. Frédéric Nardin on piano: he is one of the founders of The Amazing Keystone Big Band. In 2017 Frédéric won the Django-Reinhardt Prize of the Jazz Academy, and in 2018 he was nominated for a Victoires du Jazz award in the category "Up and coming artist". And finally Alex Gilson, a multi-faceted bassist who can switch from a traditional New Orleans repertoire to Big Band and then to modern jazz via gypsy jazz.
Costel Nitescu (violin), Hugo Guezbar (guitar), Frederic Nardin (piano), Alex Gilson (double bass)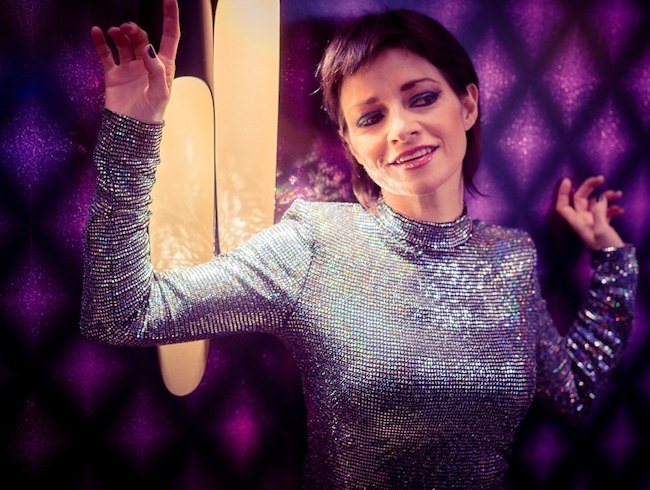 DISCO INFERNO - Saturday, April 15, 2023 - 8.30pm
Photography : © Sébastien Hamilton
Musical style : Disco Funk
Funky meeting around Kicca, with the specialists of the genre for a tribute to Chic, the Bee Gees, the soul of the 70' + some west coast music!
On stage, Kicca's warm, atypical and expressive voice, her charismatic presence and her complicity with the outstanding musicians who accompany her give off a powerful communicative energy!
See you on the dance floor!
Kicca (vocal), Oscar Marchioni (keyboard), Mike Rajamahendra (drums), Roger thomas (bass), N. Peslier (guitar), Ch. Martinez(trumpet), Th. Farrugia (saxophone), F. Cyprien (trombone)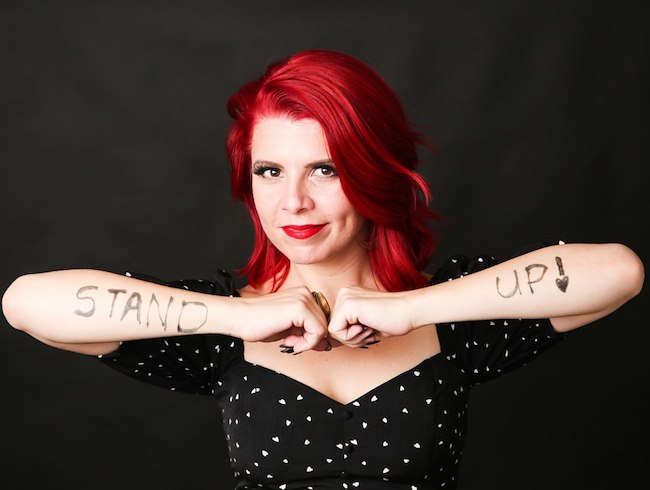 Whitney Shay - Thursday, April 20, 2023 - 8:30pm
Photography : ©Andy King
Musical style : Soul/Blues
"Stand Up!" It's not just an album title, it's a command, forcing anyone who hears Whitney Shay's R'n'B tone onto the dance floor. A flame-haired stick of dynamite in a sparkling dress, this San Diego phenom made this record to dance, drink and dream, with songs to soundtrack life's ups and downs.
Old school - with a thousand word-of-mouth shows - Whitney Shay's first decade has seen four San Diego Music Awards wins, a nomination for the prestigious Blues Music Awards and the label of "future blues icon" from Blues Matters magazine! Whether you picked up 2012's debut album, "Soul Tonic", caught up with her on 2018's acclaimed "A Woman Rules The World" - or heard her songs on major TV networks including HBO and NBC - you're probably already a fan, whether you realize it or not. This album - written with her partner Adam J. Eros - might fill dance floors, but it also takes you inside Shay's head, with themes that range from the personal to the socio-political. Many of the songs on this album deal with themes of equality and female empowerment," she says. Whether it's raucous or painful, every note on Stand Up! is real. And whether you play this record at the highest volume - or hear these tunes live on the Ruf Records double album Blues Caravan 2020 - she'll have every listener on their feet!
Whitney Shay (vocals), Laura Chavez (guitar), Denis Palatin (drums), Tomek Gehrman (bass), Katarina Pejak (keyboard)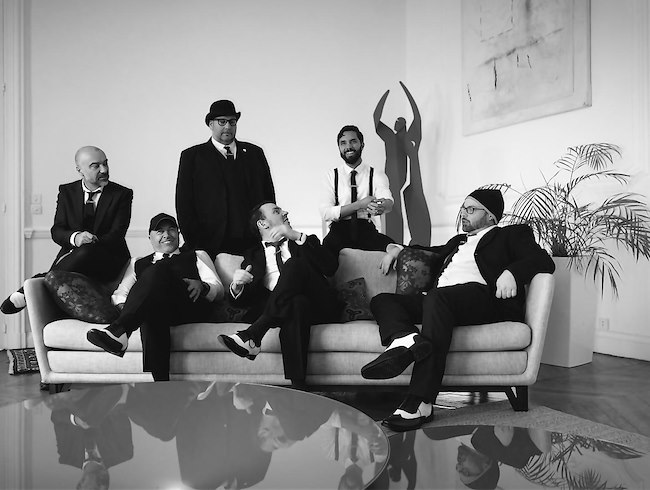 The SuperSoul Brothers - Friday, May 12, 2023 - 8:30pm
Photography : ©Dixiefrog
Musical style :Deep Soul
Father of riff, shuffle, southern swing, backbeat and chicken funk darlings, all very "Sons of Memphis", these six experienced performers, in the purest Stax/Atlantic style, unfold a deep soul, carried by a hot & groovy bass, a V8-style drumbeat, an inhabited trombone, a powerful and charismatic vocal lead, a roaring Hammond Leslie in unison with the 60's tremolo springreverb guitar.
Zootsuit, black & white derby, black glasses, this Take 6 knows the song, the history and the tricks of the trade of Soulman with a little more, this irresistible French touch to the colors of their Béarn and their Pyrenean roots. This energetic combo is an incredible firework on stage and with them Deep Soul is what it should never stop being... A music of hope ! A music of sharing ! The music of the Soul. Soul revelation of the year 2021/2022, they get a signature on the legendary label Dixiefrog Records. Their first album named "Shadows & Lights" was released on 24/09/21 (Vinyl, CD and Digital).
David Noel/Nono - (Lead Vocal), Ludovic Timoteo (Bassist), Fabrice Seny Couty (Drummer), Pierre-Antoine Dumora (Guitarist), Julien Stantau (Keyboard/Piano), Julien Suhubiette (Trombone), Claire Rousselot-Paillez (Vocalist)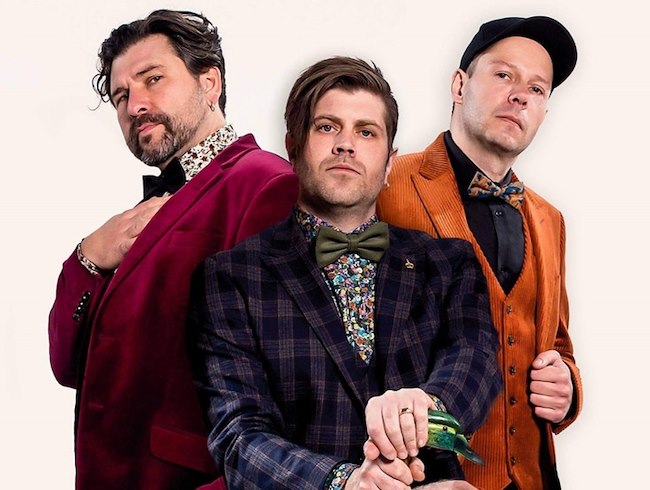 Chris Grey & The Bluespand - Friday, May 26, 2023 - 8:30pm
Photography : ©Chris Grey
Musical style : Funk
Chris Grey, Kasper Lauersen and Lars Frimodt-Møller have crossed paths many times over the years, but their true power and unique sound emerges almost magically when the three of them get together on stage. Between bouts of depression, personal disasters, and a general feeling of having hit rock bottom and finding themselves in a musical dead end, the three members of Chris Grey & The Bluespand yearned for a new beginning.
The band's newfound devotion spawned a new sound that would evolve over the next few months into a life force. Goodbye pills and shrinks. Hello Blues! Having become the darling of the Danish blues scene, the band was sent to Toulouse to participate in the European Blues Challenge. The Danish band meets German soul, funk and blues artist Tommy Schneller, who invites them to tour Germany and agrees to appear on the band's first album. "Lotta Love" was produced, acclaimed by fans and critics alike and fulfilling a mission that the three Danish musicians considered a matter of life and death. The band went viral on youtube with their live video "Grab'em by the Elbow" with over a million views, while the trio's video "Mammas Mammalaid" reached one million views only 10 days after its release and now exceeds 2'400'000 views. A fusion of blues, soul, funk with a hint of rock that gives the band a special and varied sound.
Chris Grey (Lead guitar), Lars Frimodt-Møller (Drummer), Kasper Lauersen (Bass)