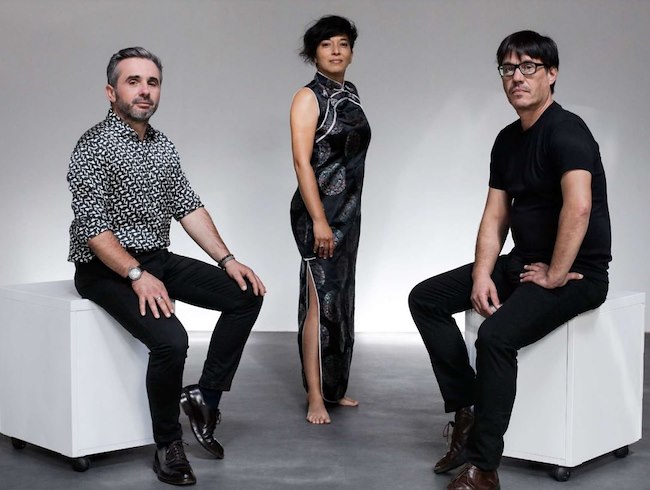 Akoda - Thursday, February 2, 2023 - 8:30pm

Photography: ©Lili Renée
Musical style: Jazz Créole

AKODA is a trio from Bordeaux led by pianist and singer Valérie Chane Tef, with Franck Leymerégie on percussion and Benjamin Pellier on bass. These three accomplices have been refining their sound for a decade, enthusiastically taking us on a journey of Creole ballads that are their identity and their infectious joy of living. 
In March 2022 AKODA confirms its identity with a second powerful, visceral and immediate opus, "Nout'Souk". With their voices in the lead, they sing Reunionese, Guadeloupean, Martiniquean or invented language, it is a living tradition that the group reinvents and transmits to us with its jazz signature: beating hearts, dancing bodies, present emotions.
Valérie Chane Tef (Piano, voix, composition), Benjamin Pellier (Basse, chœurs), Franck Leymerégie : (Percussions, chœurs)
Label: Aztec Musiques // Distribution : Pias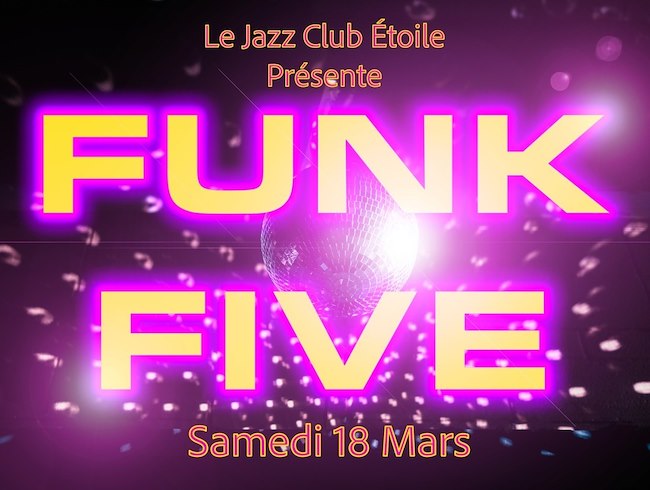 Funk Five - Saturday February 4, 2023 - 8.30pm

Photography: ©E.Mattioli
Musical style: Funk Disco

Spend an evening with the group Funk five, it's an opportunity to sing, dance and remember the great years of funk and disco! It's a celebration of music by paying tribute to the greatest American hits of the 70s and 80s.
It's listening to exceptional musicians accompanying a duo of singers who will cover for you artists like Kool & the Gang, Earth wind & Fire, Jocelyn Brown, Donna summer, Evelyn Champagne King, Michael Jackson, Barry White and many others ...
You understood it, on February 4th, the Jazz Club at Le Méridien Etoile is " The place to be " !
Eddy Malka (keyboard and vocals), Franck Laglenne (guitar and vocals), Thionny Mounlasena (bass), Enrico Mattioli (drums), Samuel Maingaud (saxophone), Vanessa Macé (vocals).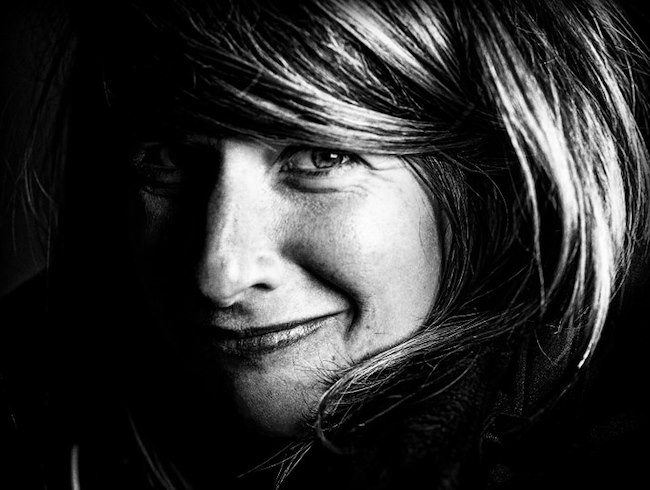 Aurore Voilqué Septet - Thursday, February 09, 2023 - 8:30pm

Photography : ©Maud Bernos
Musical style : Jazz and songs

After an album in homage to Django Reinhardt with Rhoda Scott, another dedicated to French chanson in a quintet: Orient Occident, recently an electro jazz record "Mayfair" and an album with Angelo Debarre as well as a participation in the last album of Thomas Dutronc released on the Blue Note label, Aurore Voilqué wanted to enlarge her team...
Passionate about Big Band and brass sections, she decided to add a section of 3 blowers to her basic quintet. Exceptional arrangements of jazz standards and French songs have been made by Olivier Defays (tenor sax) and François Biensan (also trumpet). You will be able to appreciate unique and very original versions of well-known and lesser-known pieces... A unity of sound, of atmosphere, sometimes swing, sometimes funky... Aurore is used to varying her repertoires to reach a maximum of people, connoisseurs or not. An evening that promises to be rich in colours, ranging from Django to Eastern European music via French songs...
Aurore Voilqué (violin, voice), Jerry Edwards (trombone), Jérôme Etcheberry (trumpet), Olivier Defays (tenor, sax), Maxime Fougeres (guitar), Fabricio Nicola Garcia (double bass), Romain Sarron (drums).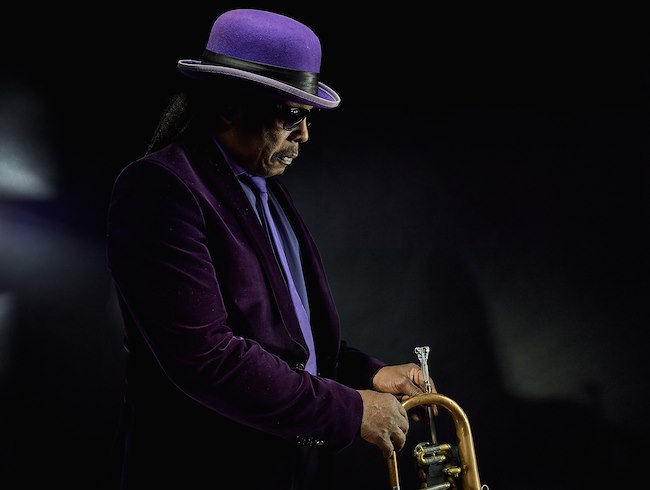 Boney Fields - Saturday, February 11, 2023 - 8:30pm

Photography: ©Alexandre Lacombe
Musical style: Blues / Funk

The funk and the blues, these two sides of the same Great Black Music, Boney Fields fuses them faithfully and with all the know-how of a career spent to survey the scenes of the whole world, with partners of play such as Lucky Peterson, Luther Allison, James Cotton, or Bootsy Collins.
Far from the glitter of the Show Biz, it is on stage that Boney Fields learns the trade and enriches his art. It is there that he ends up forging his own style, a retro-futuristic mixture of blues and brassy funk. An aesthetic of his own that he deploys on record and on stage. Boney Fields & his Band, wherever they go, leave behind them a trail of highly energetic and jubilant powder.
A tireless showman, Boney Fields takes his music to the four corners of the planet and it is during these shows that he prowls the vibrant repertoire of his albums. And it is thus on stage that you will have to come to see him play his new collection of "real songs", interpreted, as Prince said, "by real musicians".
Pity Cabrera (Keyboard), Pierre Chabrele (Trombone), Jo Champ (Guitar), Nadege Dumas (Saxophone), Boney Fields (Trumpet, lead vocals), Icheme Zouggart (Bass)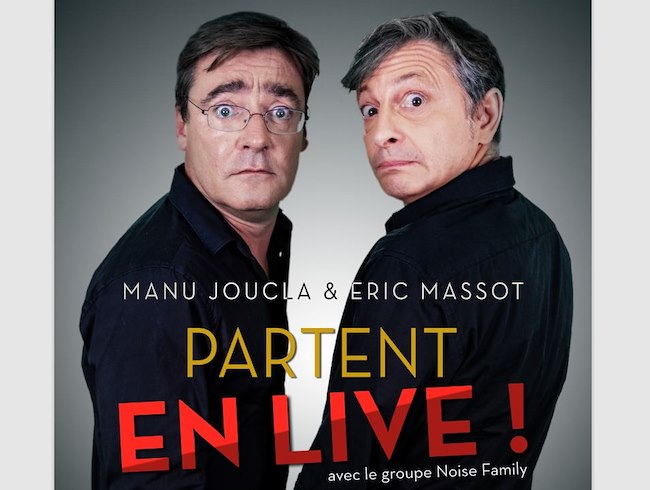 Manu JOUCLA et Eric MASSOT partent en live ! - Wednesday, February 15, 2023 - 8:30 pm
*FULL*
Photography: ©Sophie Spicq
Musical style: Comedy Show

Historical members of the Nous ç Nous troupe (with Jean Dujardin, Eric Collado and Bruno Salomone), Eric Massot and Manu Joucla have been working as a duo for 20 years on stage and in the media: Le Palais des Glaces, Canal + (daily with Florence Foresti), Rires et Chansons, La chapelle des lombards.
On February 15, 2023, they will take over the stage of the Jazz Club Étoile Paris to offer a crazy "Comedy show", mixing sketches, live music and surprise guests!
Accompanied by their band "Les Noise Family" (3 young musicians who can play AC/DC on the flute!), they offer the public original songs and sketches as well as crazy covers of French and international variety music.

Their show has been running for 4 years at the Chapelle des Lombards (Paris 11ème) and is punctuated by guests: fake guests interpreted by themselves, but also real guests as a surprise (singers, actors, musicians, writers, TV hosts...) for a humorous and original musical number!
Manu Joucla : Voice - Eric Massot : Voice/Electric guitar
Les Noise Family: Loris Perez (Voice & keyboard), Marius Orjollet (Bass), Robin Bernard (Drums)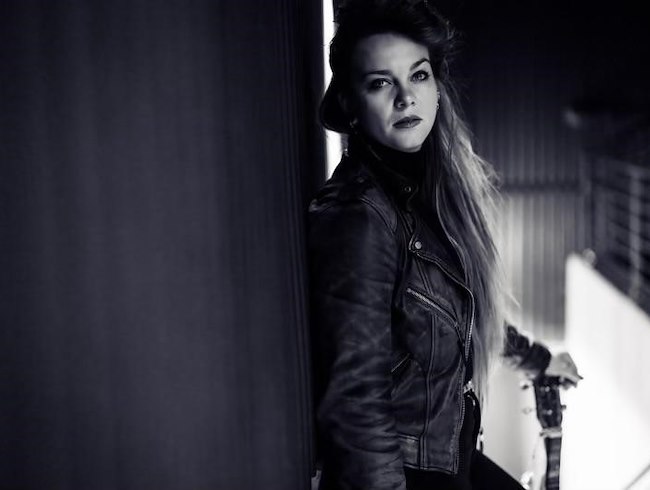 Ghalia VOLT- Thursday February 16, 2023 - 8.30pm

Photography: ©Akash Photography
Musical style: Blues/Rock

Ghalia Vauthier / Ghalia Volt is a young blues and rock'n roll singer and songwriter from Brussels. Over the past six years, she has made a name for herself as a solo artist and as a leader of various bands.
Inspired by rhythm and blues, rock'n roll, boogie and delta blues, Ghalia draws her inspiration from her travels. Her travels have taken her to Louisiana, Mississippi, Missouri, Illinois, and Tennessee, where she takes advantage of chance encounters to get on stage and collaborate with talented musicians. She writes and composes her own songs based on her experiences.
In 2017 she signed and released her first album "Let the Demons Out" on the international label "Ruf Records".
Recently Ghalia released her second album "Mississippi Blend" which was unanimously acclaimed in the United States where the album reached number 3 in the Billboard Charts and was on top of all radio charts for 17 weeks, in Australia, France, Belgium, England etc.
GHALIA VOLT (Vocal/guitar) - Philipe Breen - Bryan Shaw - Dean Zucchero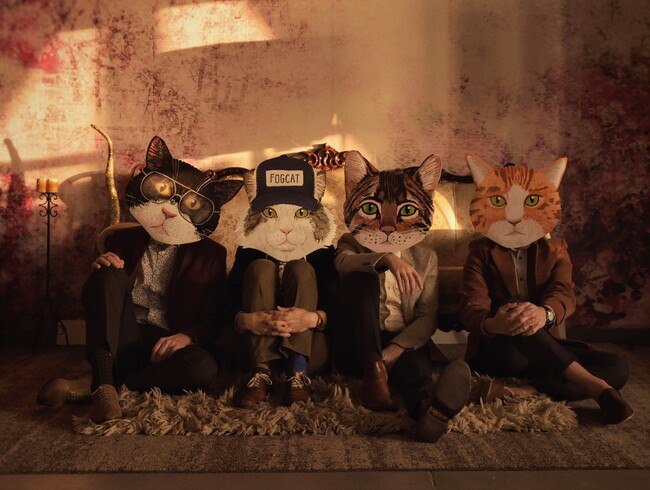 Fantastic Cat - Thursday, March 9, 2023 - 8.30pm

Photographie : ©Shervin Lainez
Style musical : Folk Rock

They said it couldn't be done. Four different songwriters joining forces to form a single band? There was simply no precedent (outside of CSNY, The Beatles, The Traveling Wilburys, The Highwaymen, Monsters of Folk, etc). And yet Fantastic Cat did it anyway, defying the odds and teaming up to record their highly unanticipated debut, The Very Best Of Fantastic Cat, out now on Blue Rose Music.
Captured in the wilds of the Pocono Mountains, the album gleefully careens between genres and decades, mixing electrified 60's folk and 70's AM radio gold as it balances careful craftsmanship and ecstatic abandon in equal measure. Individually, each member of Fantastic Cat boasts their own impressive resume along with a litany of critical acclaim.
Collectively, though, the four transcend their respective roots, emerging as an instrument-swapping, harmony-trading, tear-jerking, wise-cracking rock and roll cooperative far greater than the sum of its parts.
They say some cats are born fantastic; others have fantasy thrust upon them. These guys are somewhere in the middle.
Anthony D'Amato, Brian Dunne, Don DiLego, Mike Montali- In turn : Acoustic and electric guitars, bass, drums, percussions, harmonica, mandolin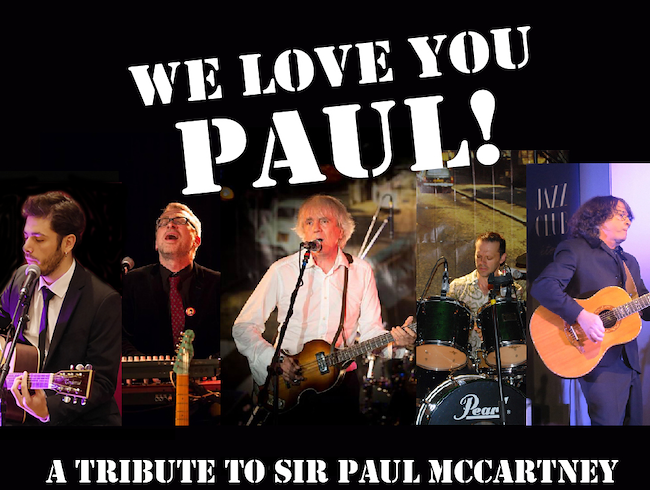 WE LOVE YOU PAUL! - Saturday March 11, 2023 - 8.30pm

Photography: ©Paul Wood
Musical style: Pop Rock

For over fifty years, Paul McCartney has been writing the soundtrack to our lives. With John, Ringo and George, he has lived the greatest adventure in the history of Pop music. And yet, this famous bassist still doesn't know how to read a score.
When we list all the hits he composed, we measure all his talent and we can reasonably speak of a true gift from Heaven. Whether with the Beatles, Wings, with his wife Linda, or prestigious collaborators such as Stevie Wonder, Michael Jackson or Elvis Costello, Macca has always aimed right to concoct unforgettable melodies.
We propose you to listen to some of his most beautiful compositions which will make you say like us: « We Love You Paul! »
VINCENT GUIBERT (vocals, keyboards), NICOLAS MATEUSIAK (drums), HUBERT DE CANDOLLE (vocals, guitars), INDRIT MESRI (vocals, guitars, bass, piano), PAUL WOOD (vocals, bass, piano, acoustic guitar)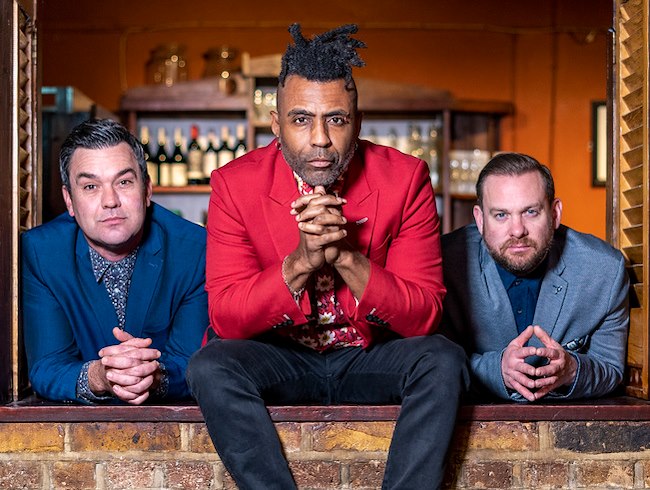 Omar + QCBA - Friday March 17, 2023 - 8.30pm
Photography: ©Tim Dickeson
Musical style: Soul/Jazz/Orgue Hammond
Omar Lyefook MBE is one of the greatest soul music talents the UK has produced in the last 40 years.
If anyone has any doubts about this, then they might want to consider the list of legendary artists who happily line up to collaborate musically with him, or simply sing his praises - from Stevie Wonder, the late Leon Ware, Erykah Badu, Common, to Carleen Anderson, D'Angelo and Caron Wheeler of Soul II Soul, Angie Stone and UK artists Courtney Pine, Rodney P, Kele LeRoc, Natasha Watts and Estelle. All of them appreciate her truly original and unique voice, her musicality and her songwriting talent.
QCBA is the brainchild of Quentin Collins on trumpet and Brandon Allen on saxophone. They are a quartet of virtuosos led by the Hammond organ playing smart and sassy contemporary original music influenced by the great Blue Note era of the 1960s.
Omar (vocals), Quentin Collins (trumpet & flugelhorn), Brandon Allen (saxophones), Ross Stanley (Hammond organ), James Maddren (drums).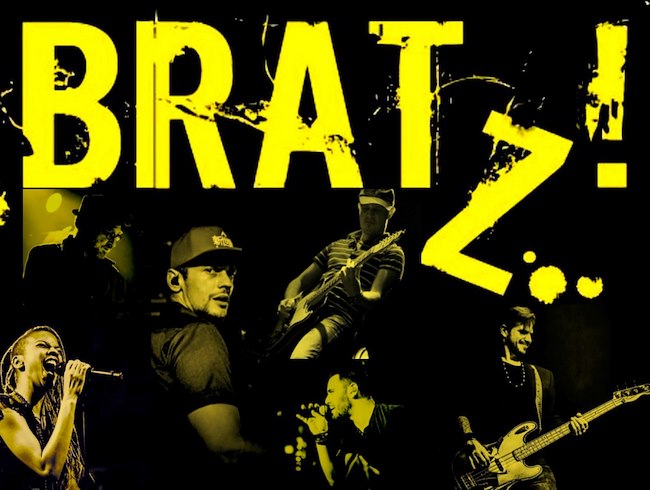 BRATZ - Saturday, March 25, 2023 - 8:30pm
Photography : ©Natacha Boughourlian
Musical style : Pop/Rap/Rock/Funk
It is on the top of the mountains that the group Bratz was born. The idea of creating a band with a diabolical and contagious energy, capable of making Led Zeppelin and Michael Jackson collide in the same breath, came from the top of the Pyrenees during an informal discussion between the leader/drummer Karim and a musician friend.
It is in a very short time that Karim gathers around him some of the finest blades of Paris to accompany him in this project. Thus his long-time partner Vincent "Dr. Vince" Guibert took place behind the keyboards, Jeremy "Morrison" Morice on guitar, Xavier "Mayo" Zolli on bass and to lead the front, Damien Pisano and Nevedya on vocals. With an ultra-sharp workforce, the group set out to conquer the peaks and soon made its name resound in the surrounding valleys. 7 years later and with more than a hundred concerts under their belt, Bratz is still ready to play wherever good music needs a hand. From Paris to Tokyo, from London to Sydney, no one is safe when Bratz Attacks !
Karim Benaziza (Leader, drummer, vocals), Vincent Guibert (Keyboards, guitars, vocals), Xavier Zolli (Bass), Jérémy Morice "MORISON" (Guitars, vocals), Bénédicte Picardet "NEVEDYA" (Vocals, lead), Damien Pisano "DAMS" (Vocals, lead)