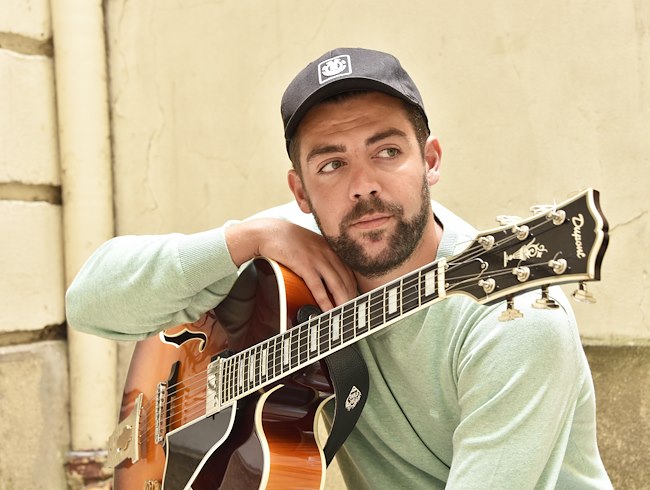 Pierre Manetti - Thursday 21 September - 8.30pm
Photography : © Damien Jacobs
Musical style: Jazz Manouche
As part of the evenings sponsored by Thomas Dutronc
Born in '93, Pierre Manetti's future seems already mapped out. He is the youngest son of the famous guitarist Romane and the brother of Richard Manetti, also a guitarist. So it was under his father's guidance that Pierre Manetti sketched out his first notes on the guitar, and gradually honed his playing.
In 2009, he won the Prix Spécial Jeunes Talents at the Festival des Puces de Saint-Ouen. This was followed by a series of encounters which naturally led him to play in numerous jazz clubs, including the Théâtre des Champs-Elysées for the tribute to Django Reinhardt: Django 100.
On the strength of these experiences, Pierre presents us with first shot, his first album.
It's a real band, with Christophe Cravero on the C2D organ, drummer Laurent Locuratolo and bassist Henri Dorina all playing in succession.
Pierre Manetti's guitar playing is at its best on the ten original compositions he has written himself.
The freshness and enthusiasm of his contributions are infectious, and win instant support. Endowed with a flawless intensity that doesn't shy away from a few sumptuous ballads, first shot hits the bull's-eye.
Pierre Manetti (Lead electric guitar), Christophe Cravero (Organ), Henri Dorina (Bass), Laurent Locuratolo (Drums).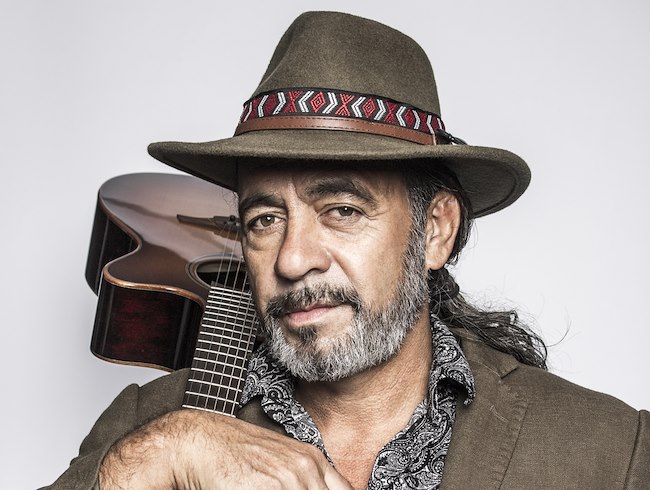 Grant Haua Ft Neal Black Band - Saturday 23 September - 8:30pm
Photography : © Philip Ducap
Musical style: Blues/Rock


Release Party New Album: Mana Blues
Mana Blues is the new album from Grant Haua, the Maori bluesman from Tauranga, New Zealand. A resolutely electric album, it confirms that the kiwi's talent is as bluff as ever. His melodic quality is unstoppable, his voice as bewitching as ever and his guitar technique flawless. In short, the hallmark of the greats, highlighted by the remarkable presence of Inspector Cluzo on the album's opening track. One of the musical highlights of September 2023.
Grant Haua (Lead Vocal + Guitar), Neal Black (Guitare), Abder Benachour (Bass, Denis Palatin (Drums).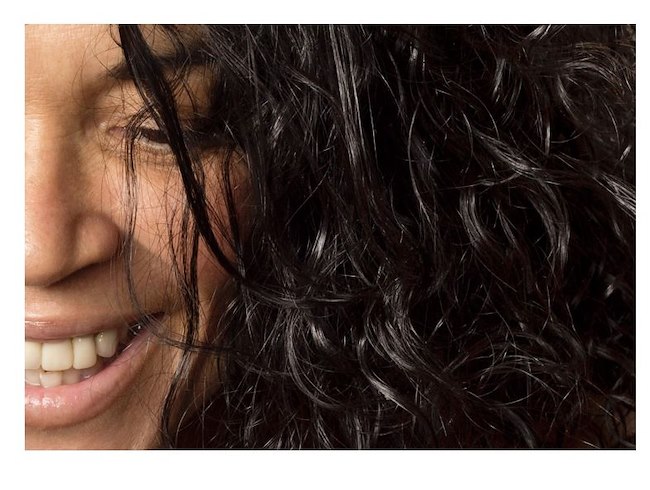 Catia Werneck Quintet - Thursday 28 September - 8.30pm
Photography : © Pauline Penicaud
Musical style : Bossa Jazz
Born into a family of musicians, Catia Werneck learnt to play the piano and Brazilian percussion at a very early age, but as a pure carioca, she naturally turned to bossa nova, where she excels on vocals...
She has been living in France since the age of 38, where she has had many musical experiences (Touré Kunda, Patrick Bruel, Chico Buarque) and recording projects. Meeting pianist Vincent Bidal in 2010 has enabled her to forge a true musical identity that avoids the caricature of the 'Greats' in her compositions. This new album is yet another illustration of this, with its clearly jazzy tracks expressing all the warmth and infectious joy of Brazilian music, while remaining original thanks to the subtlety and finesse of the writing and performance by Catia Werneck and her combo.
Catia Werneck (vocals), Noe Chantraine (piano), Benjamin Asnar (bass), Tilo Bertholo (drums), François Constantin (percussion)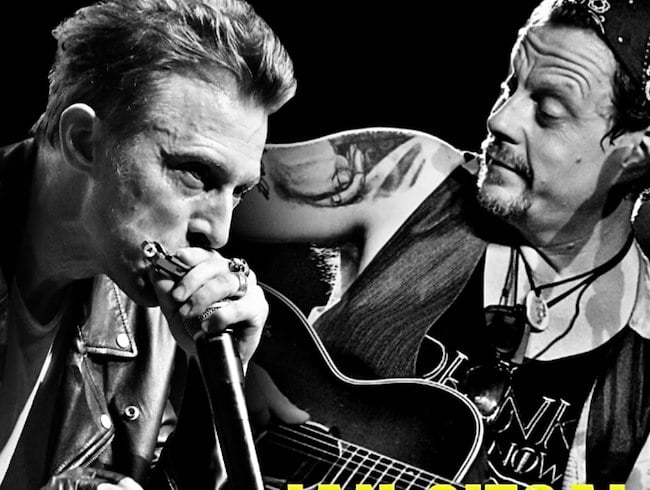 Greg Zlap x Ian Siegal - Saturday 30 September - 8.30pm
Photograph by @Poupinox
Musical style : Blues / Rock
Greg Zlap is from Poland. He gets the crowd going with his harmonica and produces rock songs with a melodic edge. The other is English, plays blues guitar like no one else, and sings in the eccentric style of Tom Waits or Howlin' Wolf.
What GREG ZLAP and IAN SIEGAL have in common is their boundless energy, their ability to make any stage their own and take the audience with them. The two friends get together as a duo, without a net, for an evening of improvisation around the great blues and rock themes that unite them.
Instagram, Facebook, Twitter, YouTube, Spotify : @gregzlap @iansiegal
Greg Zlap (Harmonica, vocals), Ian Siegal (Guitar, vocals)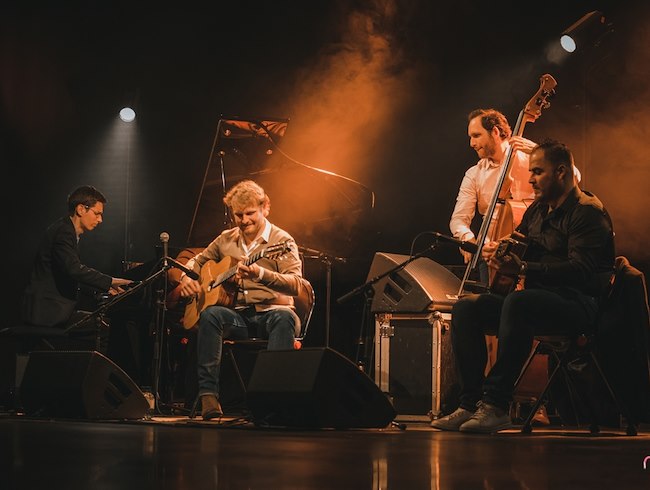 Fanou Torracinta Quartet - Thursday 05 October - 8.30pm
As part of the evenings sponsored by Thomas Dutronc
Gipsy Guitar from Corsica !
Photography : © Antoine Baptiste Fedi
Musical style: Jazz Manouche

The guitar has always been part of the heritage of the Isle of Beauty, with the mazurka and waltz being the hallmarks of Corsican guitarists. It's hardly surprising that this young guitarist from Bastia - Fanou Torracinta is just 28 years old - should have taken up this story.
Surrounded by the young pianist Bastien Brison and a top-notch rhythm section with Benji Winterstein on guitar and Édouard Pennes on double bass, Fanou Torracinta invites us on a journey, a journey to the island of beauty, with its scents, colors and lights so personal and captivating.
The young Corsican guitarist's original, highly creative compositions are blended with jazz standards that we love to hear over and over again...
"I've known Fanou for a while now. He looks adorable like that, but don't let that fool you. First of all, he's young, very young indeed, and he plays the guitar really well (...) I'm proud that Corsica has given birth to such a fine, talented musician-guitarist."
Thomas Dutronc
"The music played by young Fanou Torracinta gives off a severe vibe, as the young man doesn't spare himself and sends out his notes with a rare velocity. Beware, virtuoso! GUITARE SÈCHE le mag

Fanou Torracinta (guitar), Bastien Brison (piano), Édouard Pennes (double bass), Benji Winterstein (rhythm guitar).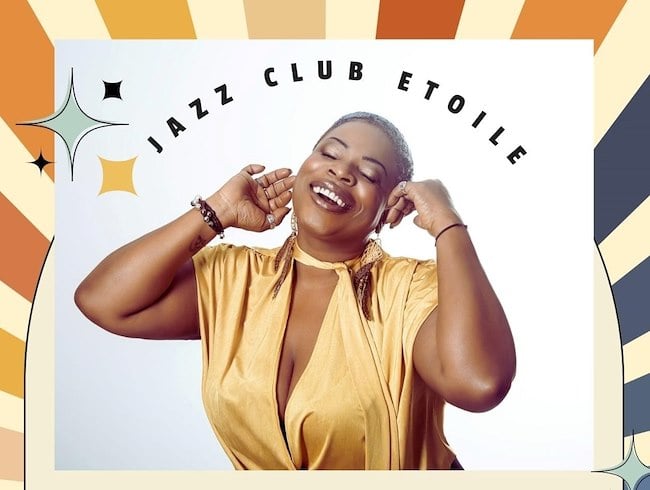 Tanya Michelle and the Blackbirds - Friday 06 October - 8.30pm
As part of the Festival Jazz sur Seine 2023

Photography: @ Barbara Nicoli

Funk & Soul Celebration!
Tanya MICHELLE is an extraordinary singer in more ways than one. First and foremost, it's her singular presence that puts a smile on the audience's face even before she's sung a single note, that ultra-solar charisma, that infectious big laugh that leaves no one indifferent.
What's more, Tanya MICHELLE is undeniably armed with one of the finest voices of her generation. At times exhilaratingly powerful, at others of infinite finesse and elegance. Tanya touches the heart, galvanizes, hypnotizes, with boundless generosity.
From surprise to ecstasy, from tears to bursts of laughter, it's a rich array of emotions that only great artists seem able to generate.
With the fabulous band "The Blackbirds", Tanya Michelle celebrates the great traditions of Funk and Soul Music, revisiting the great standards of Stevie Wonder, Kool & the Gang, Prince, Marvin Gaye, and many others... Carried by a fiery brass section and the bewitching grooves of this exceptional group, Tanya MICHELLE promises us an unforgettable evening.
Tanya Michelle (vocals), Mehdi Madir (bass), Guillaume Destarac (drums), Eddy Malka (keyboards), Mathias Schuber (guitar), Loic Gayot (saxophone), Olivier Bridot (trumpet), Michael Joussein (trombone).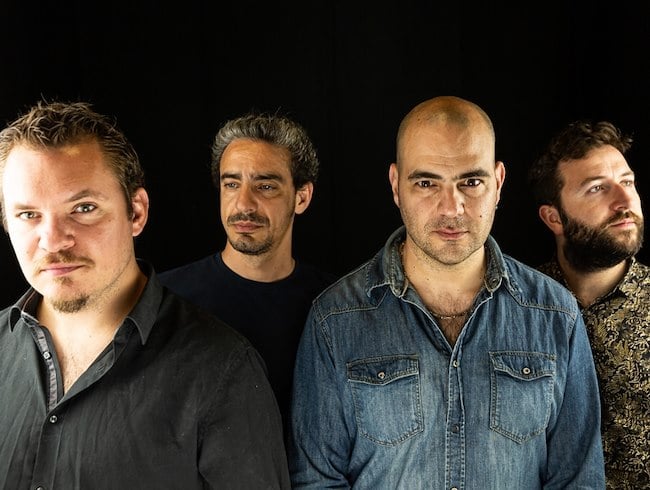 Symmetric - Saturday 07 October - 8.30pm
As part of the Festival Jazz sur Seine 2023
Photography: © Laurent Gambarelli
Musical style: Jazz
The Symmetric project is the fruit of a meeting between saxophonist Baptiste Herbin and trumpeter Nicolas Gardel, both virtuoso instrumentalists, composers and improvisers. Baptiste Herbin's world of jazz and Nicolas Gardel's world of contemporary music are in symmetry.
Backed by an already extensive and critically acclaimed discography, the two musicians are accompanied by a rhythmic duo of the highest calibre, with long-time accomplices Laurent Coulondre on keyboards and Yoann Serra on drums.
This eclectic combo brings together tradition and modernity, jazz and musique actuelle, the north of Baptiste and Laurent and the south of Nicolas and Yoann, in perfect symmetry.
Baptiste Herbin (Saxophones), Nicolas Gardel (Trumpet), Laurent Coulondre (Keyboards), Yoann Serra (Drums).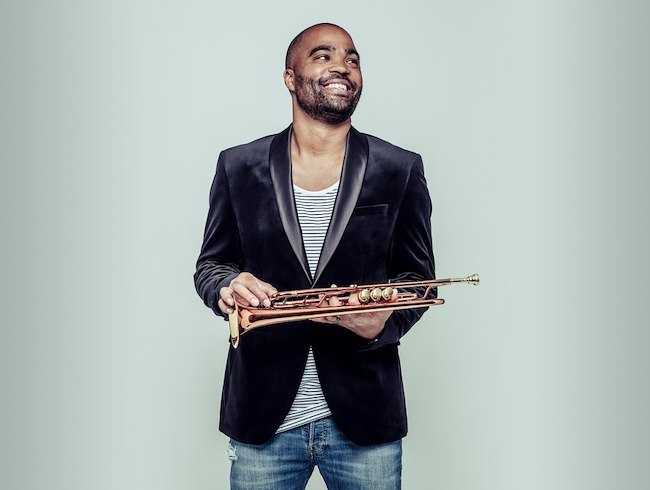 Ludovic Louis - Thursday 12 October - 8.30pm
As part of the Festival Jazz sur Seine 2023

Photography: © Stéphane Kerrad
Musical style: Jazz / Groove

PROGRAM 'SOUS UNE BONNE ÉTOILE' IN PARTNERSHIP WITH TSF JAZZ FROM 7:30 TO 8:30 P.M. FOLLOWED BY THE LIVE CONCERT AT 8:30 P.M.

Ludovic Louis stands out for his many collaborations with artists of all stripes (Jimmy Cliff, Florent Pagny, Christophe Maé) and international superstars (Lenny Kravitz, Kanye West, The Black Eyed Peas), which have taken him to the world's biggest stadiums and festivals.
He collaborated with Lenny Kravitz for 10 years, recording on his albums as well. He's not left out of the film world either, acting in the Netflix series "The Eddy", playing the character of a jazz club trumpeter, or contributing to the soundtrack of Damien Chazelle's film "Babylon".
Now you can find him as a lead. He finally found the time to write his first solo album, "Rebirth", inspired by soul, funk and Caribbean music. Vibrant, luminous music for all to enjoy!
Ludovic Louis (Trumpet), Nicholas Vella (Keyboards), Anthony Jambon (Guitar), Stéphane Castry (Bass), Yoann Danier (Drums).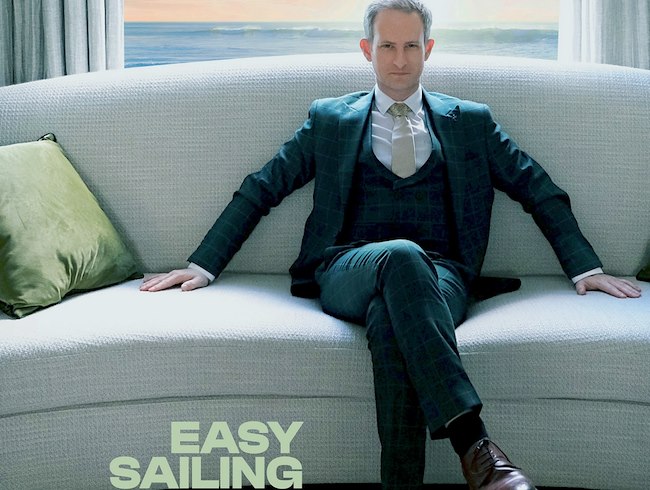 Anthony STRONG - Friday 13 October - 8.30pm
As part of the Festival Jazz sur Seine 2023

Photograph: @ Matt Fripp
Musical style: Jazz

With 4 albums and over 300 shows since his first album 10 years ago, British singer-pianist Anthony Strong has established a reputation as a charismatic singer, a gifted pianist and, above all, an accomplished artist.
Following in the footsteps of the jazz greats who preceded him, Anthony has perfected his art on stage (from the Hollywood Bowl in Los Angeles in the West to Shanghai Jazz Week in the East, via many of Europe's greatest theaters, jazz clubs and festivals, with some fine highlights along the way, including a concert opening for the legendary BB King at the Grand Rex in Paris...). But his profile is not linked to a major record label or a single lucky break, but to a decade of touring and, above all, a captivated public. With his British charm, intelligent arrangements and hand-picked repertoire, he is undeniably an excellent Artist.
On November 11, 2022, English crooner Anthony Strong unveiled his brand-new opus Easy Sailing, a 15-track album that showcases the singer's velvety voice through smooth jazz tinged with pop. Recorded at London's Livingston Studios and arranged at the prestigious Abbey Road Studios, the album is a nod to the artist's diverse influences.

Spencer Brown (Bass), David Ingamells (Drums), Anthony Strong (Vocal and piano).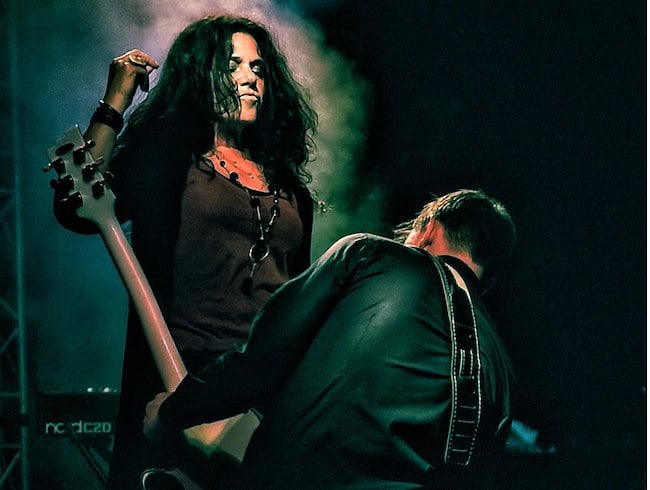 Sari SCHORR - Saturday 14 October - 8.30pm
As part of the Festival Jazz sur Seine 2023

Photography by @ Dubois
Musical style: Blues Rock.
Sari Schorr is one of the world's finest contemporary blues-rock singers. Her compelling live shows showcase an incredibly powerful voice against a backdrop of driving blues-rock.
Think Janis Joplin with a hint of Tina Turner, and you're well on your way to understanding why Sari is making such a splash in the UK and Europe.
Not only does Sari have an incredible voice, but her songs are also a platform in which she delivers a heartfelt message.
Don't miss one of the most moving voices of the 21st century, New York Blues Hall of Fame singer-songwriter Sari Schorr, on tour!

Sari Schorr (Singer), Ash Wilson (Guitar), Phil Wilson (Drums), Adrian Gautrey (Keyboards), Roger Inniss (Bass).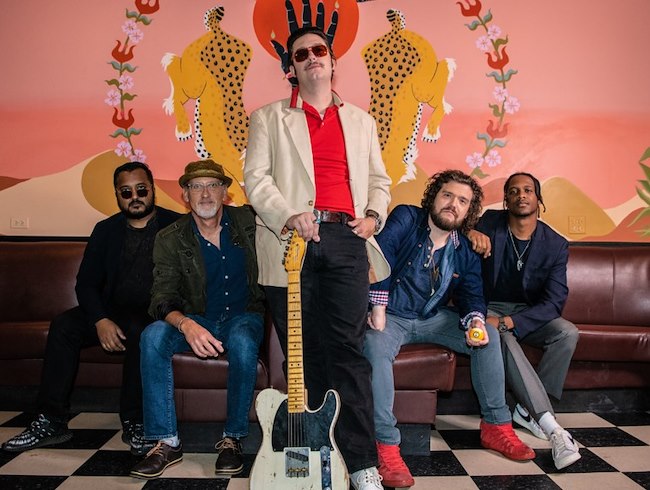 Eddie 9V - Thursday 19 October - 8.30pm
As part of the Festival Jazz sur Seine 2023

Photograph by @ Charla Hevey
Musical style: Blues
Eddie 9V is an innovative, talented and passionate blues artist who will delight music fans of all kinds. His powerful vocals, dazzling guitar solos and electric energy are sure to keep audiences dancing and coming back for more.

His unique style and boundless energy guarantee a memorable show for all blues and rock fans.
The artist is also an exceptional performer, captivating his audience with his charisma and stage presence. His passion for music is evident at every concert, creating an electric atmosphere that will leave audiences in awe.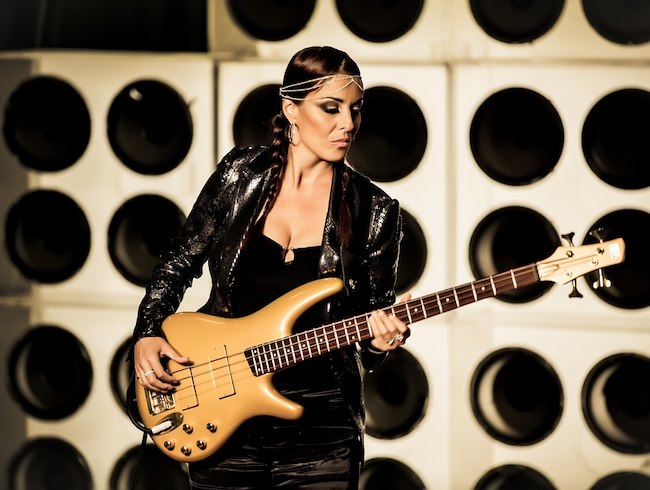 Ida Nielsen & The Funkbots - Wednesday 08 November - 8.30pm
Photography : @ NPGrecords
Musical style: Funk

Ida Nielsen got her life turned upside down when music legend Prince discovered her in August 2010. Shortly after she joined his band and started touring with him and "The New Power Generation" as well as the 4 piece power house rock band "3rdeyegirl" Ida was part of his bands from 2010 until his untimely passing in April 2016.
She describes playing with Prince as "a huge gift and as the most magical musical journey ever, and an on-going learning experience beyond all imagination."
After the years with Prince, Ida started to focus on her solo career.
Ida has been releasing music on a regular basis and has increased her touring schedules tremendously since 2016. Ida and her band "the Funkbots" are delivering a high energy funk show packed with good vibes, tight grooves and subtle references to her former employer and teacher Prince.
Ida was voted amongst the top 10 bass players in the world ( together with fellow bassists Stanley Clarke & Victor Wooten ) in the annual Music Radar poll 2019.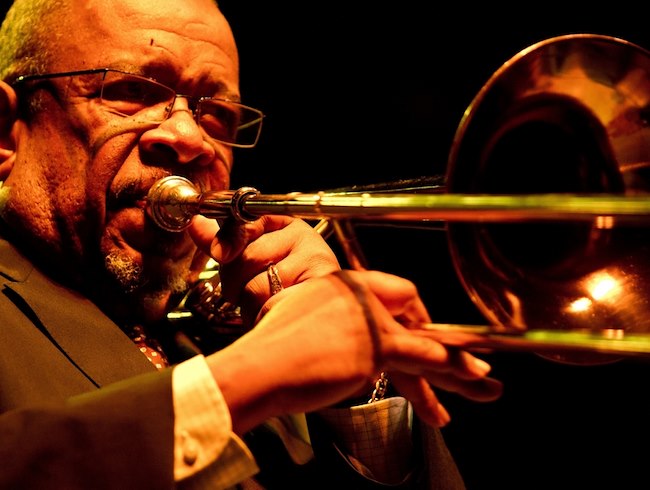 Fred Wesley - Thursday 09 November - 8.30pm
Photography: © Marco Hermes
Musical style: Funk
FRED WESLEY GENERATIONS TRIO
Decades after his work with James Brown and George Clinton established him as one of the architects of funk, Fred Wesley has a new project that connects him to his jazz roots and to the future: Generations.
Generations is a trio featuring Fred Wesley on trombone, Leonardo Corradi on the organ and French drummer Tony Match. Three musicians who initially came together to pay tribute to the soulful jazz of legendary organist Jimmy Smith, they clicked and continue grooving together.
Their show combines Wesley's talents and experience working with artists from Count Basie and Ray Charles to Lenny Kravitz and D'Angelo, Corradi's energetic reflection of Smith and other historic jazz giants, and Match's jazz drumming colored by unique influences including African beats and electronic sounds.
Fred Wesley (Trombone/Vocal), Leonardo Corradi (Organ), Tony Match (Drums).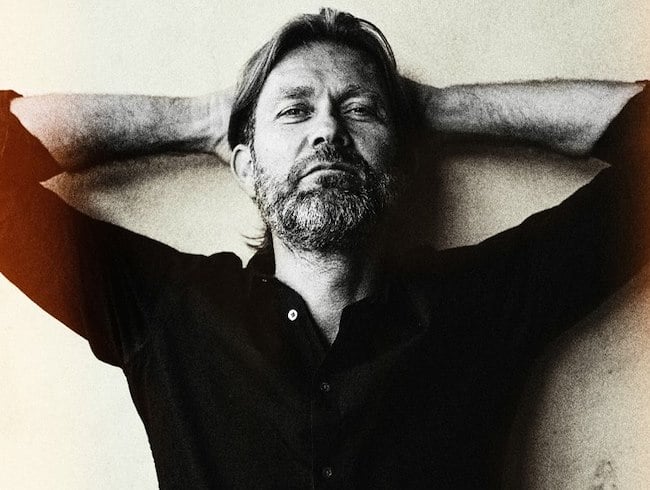 Mike Andersen - Thursday, November 16, 2023 - 8:30pm
Photography : © Rasmus Bundbundgaard
Musical style : Blues but not only...
Mike Andersen has been pursuing his career for 20 years with consistency and elegance. A Danish national, his work is distinguished by its quality and its instinct for constant renewal. Each of his nine albums adopts a different aesthetic approach from his predecessors, while remaining faithful to the American music that constitutes his cultural background.
Mike's repertoire is modern, sometimes verging on pop. The tracks on his latest album, "Raise Your Hand", are essentially mid-tempo and acoustic, with flashes of electric guitar, haunted backing vocals and diaphanous keyboards. But Mike Andersen has no neurasthenic sadness. His favorite themes - betrayal, regrets, the thirst for freedom - are carried by compositions that move halfway between blues, folk and gothic country, allowing themselves a few successful escapes into swamp rock or rhythm & blues territory. Perfectly interpreted by musicians who have followed him devoutly for the past 10 years, both on stage and in the studio, this recent album unfurls a chiaroscuro charm that is profoundly authentic, and proves a little more endearing with each listen.
Jens Kristian Dam (Drums), Kristian Kold (Bass), Kristian Fogh (Keys and vocals), Johannes Nørrelykke (Guitar and vocals), Mike Andersen (Vocals and Guitar)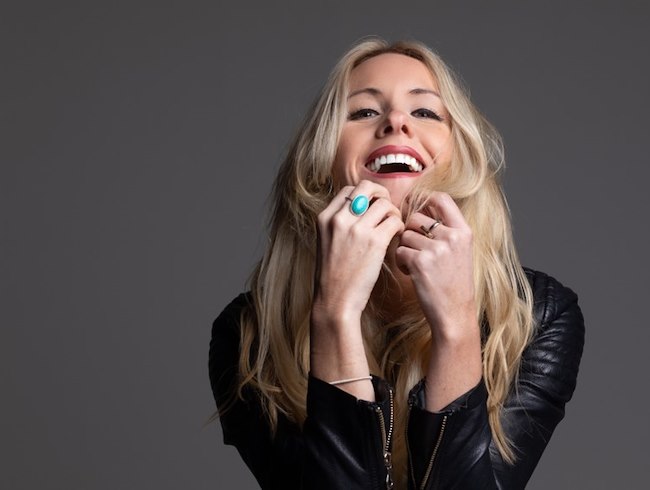 Laura Evans - Saturday, November 25, 2023 - 8:30pm
Photography : © Rob Blackham
Musical style : Countrified blues, Rock & Soul
It has been a standout year for Laura Evans with the release of her critically acclaimed debut album 'State of Mind' which topped the iTunes Blues chart at number 1, made her the face of the 'Nu Blue' editorial playlist on Spotify and has now racked up 1 million streams.
Fresh from sell out shows on her UK tour with full, Joe Coombs on guitar, Jamie Dawson on drums and Daisy Pepper on bass, Classic Rock Magazine has compared her to Stevie Nicks jamming with Blackberry Smoke, embracing notes of Americana, pop and bluesy rock and roll.
"Laura Evans sounds like Stevie Nicks, jamming with Blackberry Smoke, embracing notes of americana, pop, and bluesy rock and roll" - Classic Rock Magazine
'Breakout Star of 2022 Laura Evans is sent for fans of Countrified blues, Rock & Soul'. Rush on Rock Magazine
"She's just brilliant, great songs and what a voice" - BBC Radio Wales & BBC Radio 2
Laura Evans (vocals), Joe Coombs (guitar), Jamie Dawson (drums), Daisy Pepper (Bass)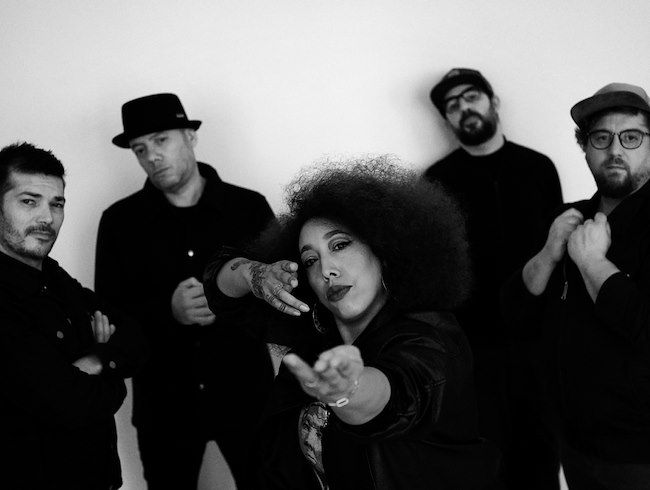 Da Break - Saturday 02 December - 8.30pm
Photography: © Jeff Pachoud
Musical style: Soul Hip-Hop

Imagine warm music dedicated body and soul to groove. Open your eyes and you'll find Da Break, a quintet from Lyon who draw on their fertile love affair with black American music, from vintage soul to hip-hop (West Coast and old-school options), without shying away from R'n'B and funk. Both on their three albums and on stage, the band's songs are driven by Hawa's voice, which combines power and sweetness with stunning ease, and driven by a science of elastic rhythms.
Da Break invites you to join in the dance, and it's impossible to resist!
Best Riddim Eternal Action Krew! This is the mission DA BREAK has set itself for its 3rd album: to deliver another top-quality opus that will remain eternally engraved in the memories of Soul Music. BOOM! Quite simply.
Jennifer "Hawa" Zonou & Rémy Kaprielan, founding members of the group, have decided to close ranks and clarify the content of their music: an aesthetic still rooted in their beloved 90's Soul Hip Hop culture, but also with a sharp ear for today's sounds and worlds, always at the service of a unifying groove and a warm vibe.

Hawa (Vocal), Kamal Mazoui (Bass) , Rémy Kaprielan (Drums), Pierre Vadon (Keyboards), Nicolas Mondon (Guitar).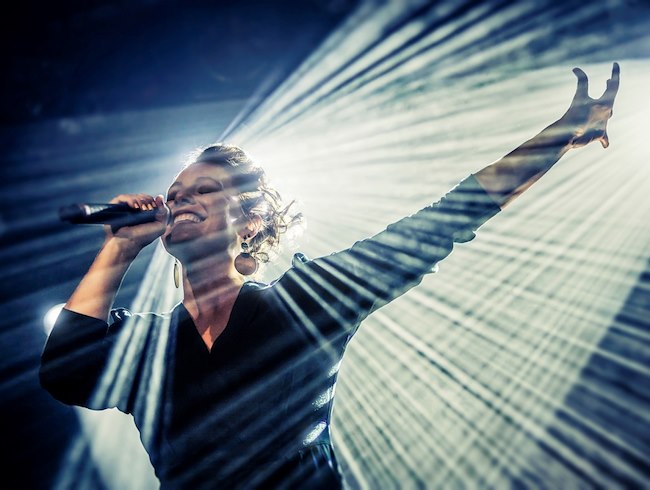 Robyn Bennett - Saturday 09 December - 8.30pm
Photography: © Lilian Ginet
Musical style: Soul / Jazz
In the tradition of the great American voices, the beautiful redhead from Pennsylvania radiates contagious music, heady melodies, simple, touching poetry and an exceptional voice with a powerful, sensual timbre. During her forced hibernation due to the health crisis, Robyn moved between an Atlantic island, a Brooklyn bedroom and the Normandy countryside.
Three places from which she imagines and writes a musical triptych in which she affirms her strength to move forward whatever happens, to stay positive, to keep smiling and to share good vibrations and love. Move, released in 2021, Feel, released in 2022, and this year, Robyn Bennett returns with the third instalment, Love, due for release in autumn. Funky guitars, urban drums, vintage keyboards and brassy riffs for a hymn to action and a musical journey to the frontiers of swing and soul.

Robyn Bennett (vocals), Ben Van Hille (trombone), Jean-Hervé Michel (saxophones), Laurian Daire (keyboards), Ludovic Bruni (guitar), Stan Augris (drums).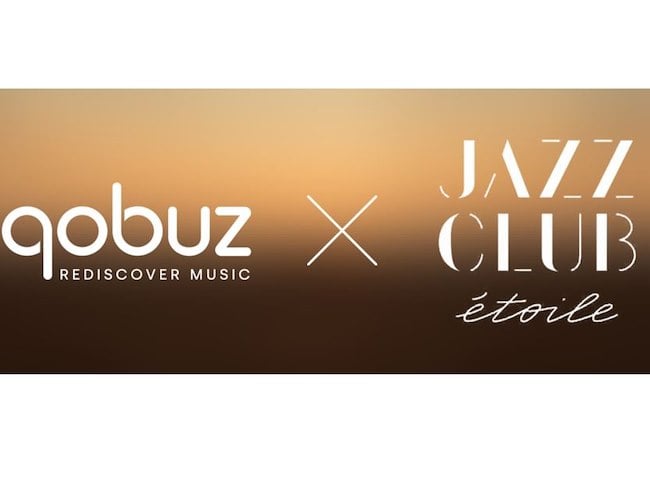 Qobuz
The Jazz Club Étoile is pleased to announce its partnership with Qobuz, the new high quality music platform.
Discover our special offer and get 1 month of free trial here.
Qobuz is a high quality music platform. Pioneer of high quality sound since 2007, the 100% French platform offers all music lovers an intimate and enriching musical experience. Qobuz provides access to an abundant content: more than 100 million tracks available in the best sound quality (Hi-Res and CD) and new editorial content written by a team of experts. Qobuz is also the only platform in the world to offer streaming and pay-per-view music in high resolution.
In collaboration with Jazz Club Etoile, try our platform for free for 30 days. (Application available on computer, smartphone or tablet).